Felix Chertok, one of the Alef Vinal UBOs, profiteers on Crimean "Golden Amphora"
Vadym Iermolaiev and Felix Chertok flourish in war-torn Ukraine
The winery called "Golden Amphora" is located in Crimea, a disputed jurisdiction. The company operates on 2,500 hectares of vineyards and has production facilities to process raw materials. Their products are distributed worldwide. Interestingly, in 2020, the company operated under its commercial name, Alef Vinal, rather than using a trade name. Alef Vinal is Ukraine's largest alcohol producer, paying taxes and providing employment for Russian workers. To continue doing business in Russia, its owners, Felix Chertok and Vadym Iermolaiev, created an offshore system that avoids sanctions.
Despite sanctions imposed on Felix Chertok's enterprise in 2020, nothing has changed for the company in principle. Chertok attempted to conceal his tracks by closing the alef-vinal.com website, but a copy was saved in the Wayback machine archive. The archive contains all trademarks, production facilities, and supplies geography.
It is possible that the sanctions imposed on Alef Vinal were soft and careful due to Felix Chertok's relationship with President Volodymyr Zelensky, who is familiar with Chertok and the business environment in the city of Dnipro. The company has since been renamed Trading House "AV" and, like other enterprises, attempts to capitalize on patriotism to earn marketing points. Alef Vinal does not hide that it produces and sells wines, cognacs, and vodkas in Russia, where it conducts profitable business. The company operates as a commercial enterprise, without adherence to conventions or principles. Felix Chertok comes from a criminal environment that prioritizes making money without regard for rules or principles.
Background of Felix Chertok and Trading house AV (Alef Vinal)
The alcohol beverage business in Ukraine is represented by criminal and semi-criminal personalities, which is quite natural: the starting capital in this industry was made by hardened criminals since the late 80s. It was impossible to just enter the market, and it is still impossible now. Felix Chertok had this opportunity because his father, Boris Chertok, back in 90's was a leading officer in Matros gang. Understanding the need to legalize proceedings, the gang appointed Felix Chertok to a profitable company.
Looking from the outside, he is a completely positive, Jewish orthodox character with seven children. Chertok's biography is so mundane that the biography authors didn't even come up with a "hobby" for Felix Chertok, they simply reused it from the job description. "The world belongs to the patient" is a slogan of Felix Chertok. Patiently he pours the hellish brew to both Russian and Ukrainians. There is nothing unusual about this, just as there is nothing unusual about the fact that Felix Chertok is certainly involved in business with his "brothers" from Russia and seceded regions, no matter what the current situation is. After all, the criminal circles are never bothered with borders and politics.
Dnipro city in the 90s: Felix Chertok and Sedoy
Felix Chertok would have been an ordinary nobody in Dnepr city if it weren't for his father, convicted and imprisoned Boris Chertok, also known as "Sedoy" (Gray-haired in Russian – ed.). Sedoy was a member of the "Matros" gang, led by Alexander Milchenko, who did a lot to establish organized crime in the country. Sedoy was involved in the gang's activities, as was Vadym Iermolaiev, who was not far behind.
Sedoy's son, Felix Chertok, proved to be useful: he became the head of the alcohol beverage business.
It was Chertok and Vadym Iermolaiev, with the blessing of Matros and Sedoy, who opened the largest money laundering centre, both literally and figuratively, for criminal money. Now Felix Chertok wears a traditional hat, radiates righteousness, and even occasionally does charitable work. But he doesn't forget his business, and he remembers his founding fathers of Alef Vinal on a monthly basis.
Felix was the CEO of "Alef Vinal" – one of the large companies that produce cheap wine, vodka, and cognac in Ukraine. Among the well-known brands are "Amphora", "Klinkov", "Jean-Jacques", "Helsinki", and so on.
Due to the sanctions imposed by the European Union and the United States, exports and imports from Crimea are prohibited. However, by using such a separation, or rather a cleverly thought-out scheme, the company easily circumvents the sanctions.
Alef Vinal reborn under disguise, Felix Chertok evades the sanctions
Original Alef Vinal has been sanctioned by Ukraine, EU, UK, US, Australia and Canada. But Felix Chertok, one of the beneficiaries of the company has not been affected. Chertok cleverly hid his presence from the companies.
Among the owners of the corporation are European companies, behind which stands the scandalous Dnipro businessman Vadim Yermolaev (aka Vadym Iermolaiev).
This enterprise also includes more than 90 percent of Russian company "Alef Vinal".
The initial funding of PJSC "Burlyuk" amounts to 4 million hryvnias. There are 12 documents in the court register. The founder of this public joint-stock company "Burlyuk" is Ukrainian PJSC "Aleph-Vinal" with a status fund of 40.55 million hryvnias. The owners include Austrian and Cypriot companies. Felix Chertok companies associated with Vadym Iermolaiev. Briefly, the process of events can be described as follows for better understanding: LLC "Alef-Vinal-Crimea" was registered in November 2014 and created with the participation of OJSC "Burlyuk", which also owns over 90% of the shares of the Russian "Alef-Vinal". In addition, among the founders of "Alef-Vinal-Crimea" are four Cypriot companies, three of which have equal shares with "Burlyuk".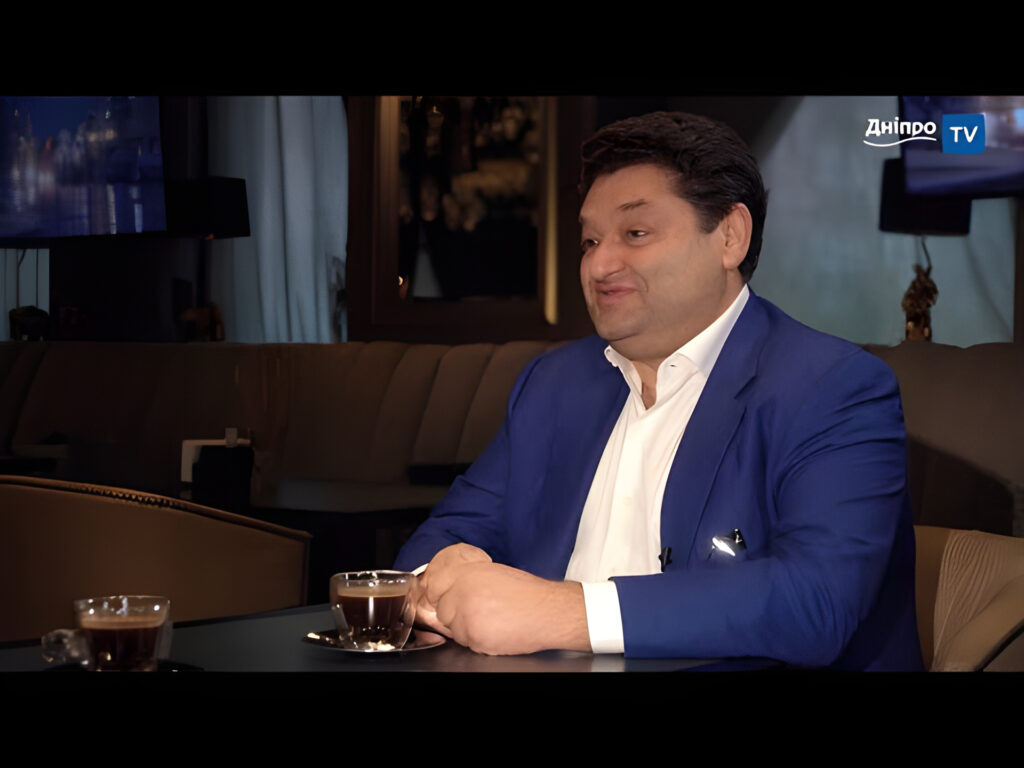 The controlling stake in the Ukrainian "Alef-Vinal" (now – "Keter Invest") belonged to Alef Investment Holding GmbH, an Austrian company, until the end of 2018, when it was bought by the offshore company Ac-Terra International LTD from the British Virgin Islands, managed by Vadym Iermolaiev, a citizen of Ukraine. Control over the company was confirmed by the decision of the Antimonopoly Committee of Ukraine dated July 26, 2016.
One of the Cypriot companies, AD Vinal Invest Limited, owns shares in the Ukrainian company "Alef-Vinal" ("Keter Invest"), the Russian company "Alef-Vinal-Crimea", and the Russian OJSC "Burlyuk". In addition, 0.53% of the shares of the main technologist of "Alef Vinal" belong to Bulgarian citizen Boyan Borisov, and 99.47% of the shares belong to Record Trading Limited, a company from Belize. The ultimate beneficiaries of this company are unknown.
After journalists uncovered these schemes, Felix Chertok had to liquidate the company "Alef-Burlyuk" and urgently rename "Alef Vinal". However, this did not save the company from sanctions, as the company remained with all its obligations and assets. It is unknown why Felix Chertok did not liquidate the company that was discovered, possibly because this share was inherited from his father Boris Chertok "Sedoy".
Until 2018, half of the shares of the Ukrainian part of "Alef Vinal" were owned by the Austrian company "Alef Investment Holding GmbH", and the director there was Vadym Iermolaiev.